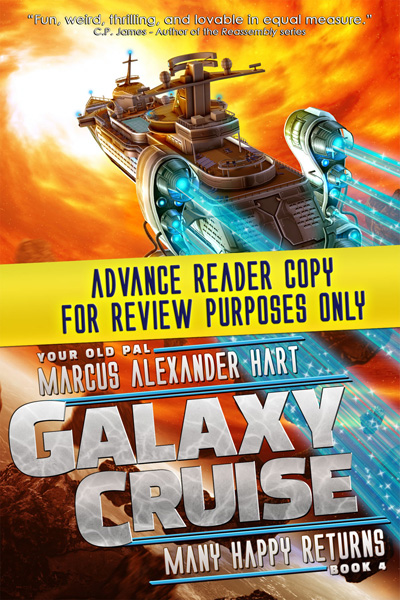 Hello friends!  I have three big pieces of news for you today.
The first is that Galaxy Cruise 4: Many Happy Returns is edited, formatted, and officially, 100% done!
"But the release date is still almost a month away!" you say. "What if I want to read it RIGHT NOW? Also I don't want to pay for it."
Wow, you drive a hard bargain, but okay. You can have the book now, and you don't even have to fork over any dough. All you have to do is commit to leaving a review in a few weeks, just before the book goes live on September 22.
If that sounds like an offer you can't resist, I'd love to have you join my Advanced Review Crew! All you have to do is…


Sorry, friends! This content is for subscribers only.
Sign up for my list to get updates straight to your inbox, with all the perks!
I'll even send a couple of free ebooks!




---
Galaxy Cruise 1: Audiobook available now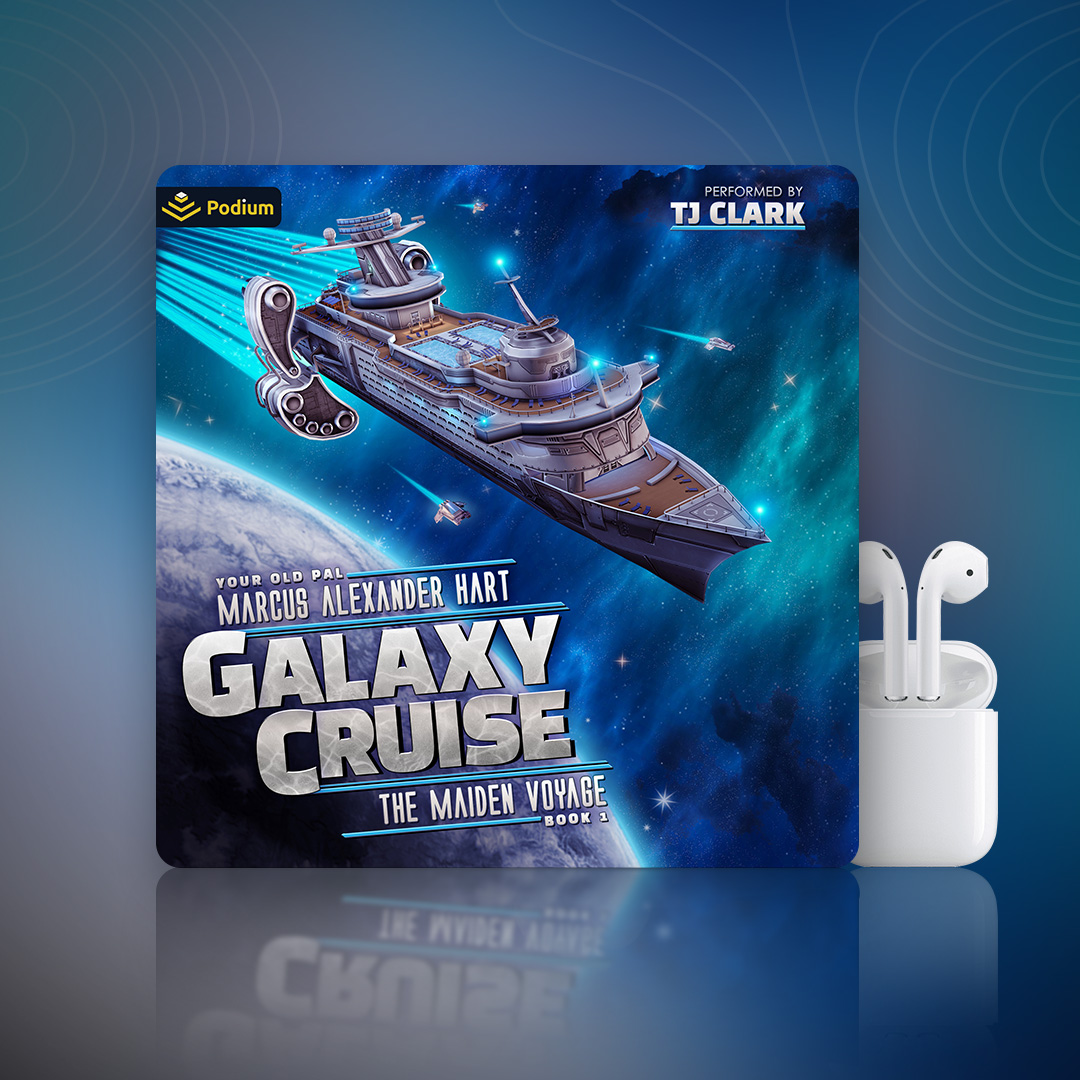 Speaking of waits being over, the audiobook edition of book 1: Galaxy Cruise: The Maiden Voyage is now available!
Narrator TJ Clark does a great job bringing our crew of misfits to life in your ears. Click on over to Audible to listen to a sample.
The recording also includes the full novella, Galaxy Cruise: Language Barrier. So it's like two audiobooks for the price of one!
Get it on Amazon
Get it on Audible
---
You're invited to my party!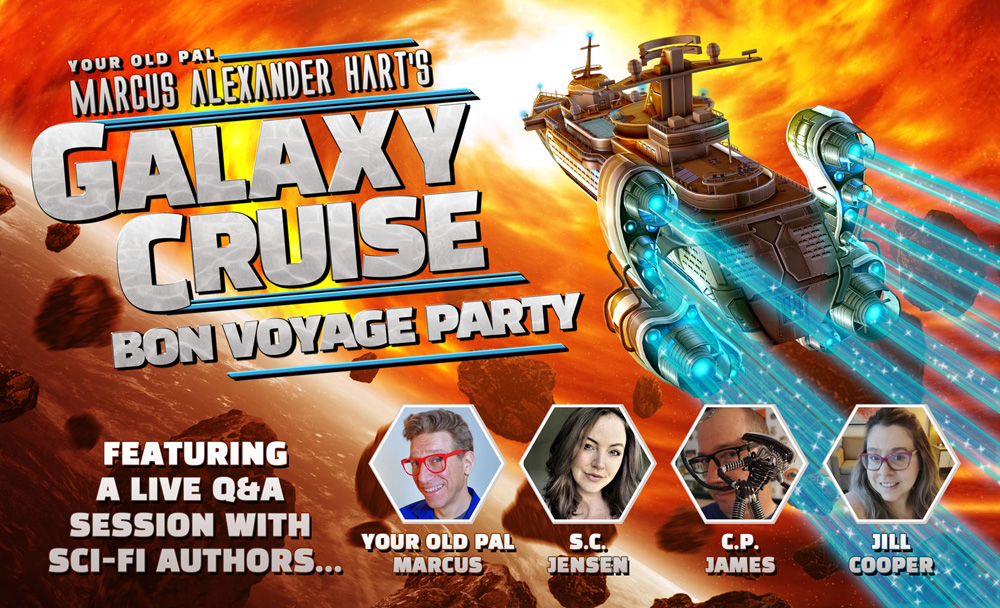 To celebrate the launch of Galaxy Cruise: Many Happy Returns, I'm going to have another live YouTube party event.
It'll be a lot like last time, with a live chapter reading, a trivia contest with prizes, and live Q&A session with me and some of my author pals.
This time around, I'll be chatting with…
S.C. Jensen – Author of the fun cyber-noir series Bubbles in Space
C.P. James – Author of the funny, fast-paced space adventure series, Reassembly
Jill Cooper – Author of many sci-fi, fantasy, and author-help books
More details will be coming later, but for now, mark your calendar and save the date. We'll be throwing this party live on YouTube on Sunday, September 25, starting at 4 PM Pacific/7 PM Eastern (Or whatever time it is where you are).
I'd love to see you there and answer your burning questions about life, the universe, and everything.
Your old pal,

---
Additional reading
I hope you like space pirates and guys named Roberts!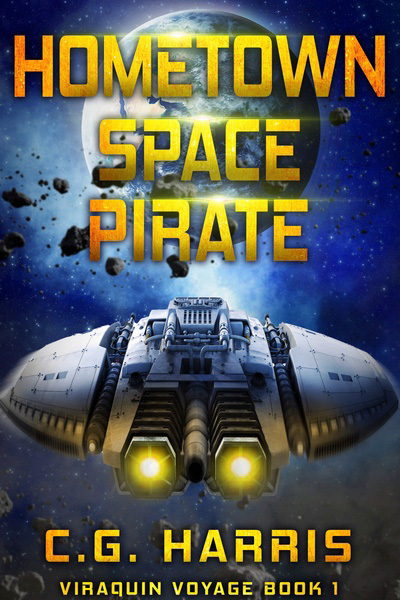 by C.G. Harris
Ben Roberts hears voices…alien voices.
When word of his abilities spreads through the galactic grapevine, Ben ranks number one on an A.I.'s most wanted list to become their cybernated slave. A bleak prospect, but what if they offered him everything he ever dreamed of in exchange?
A headstrong spaceship, with an intelligence of its own, shows up to help Ben, but he doesn't know if it can be trusted. When he discovers a powerful alien has taken refuge on Earth, Ben makes it his mission to rescue it from the race of A.I. beings.
If he can't find a way to survive, the balance of power throughout the universe could be altered forever.
Aliens, robots, and spaceships all rolled up into one hilarious, page-turning story. Get your copy of Hometown Space Pirate to start the adventure.
Check it out!
---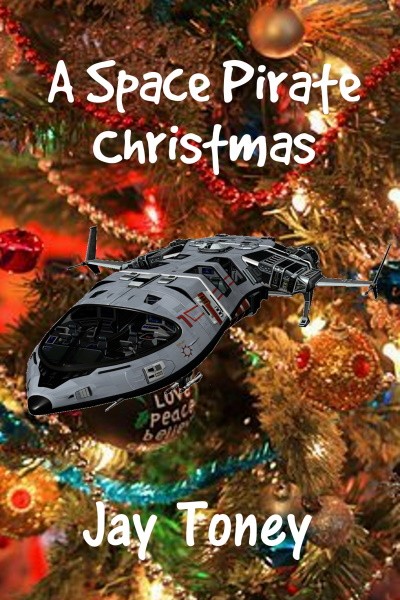 by Jay Toney
For mature audiences only. A Space Pirate Christmas, is a mashup sci-fi thriller with space pirate action blended with a Christmas story. Elaunae, learns of the Earth custom, and wants to celebrate it with Nathaniel. She wants his first Christmas to be special. Doc Roberts, her husband, agrees. He loves her, and will do anything for her, even celebrating a foolish holiday.
For it to be a success, he needs a tree, a fireplace with a chimney for Santa to climb down, presents, and a Christmas miracle. He has always wanted a toy Marauder that flies, shoots missiles, and fires lasers. Christmas is an excuse to get one—for Nathaniel, of course. Elaunae warns him, that with such a toy, he will shoot someone's eye out.
Join the Roberts family, and maybe, just maybe, witness a Christmas miracle.
Check it out!
---

Space Adventure
A whole lot of sci-fi books that may or may not feature pirates or Roberts.
Check 'em out!