Join my notification list and get a bunch of FREE ebooks!
Click here for more info
, or just enter your email to get started.
Check out my books!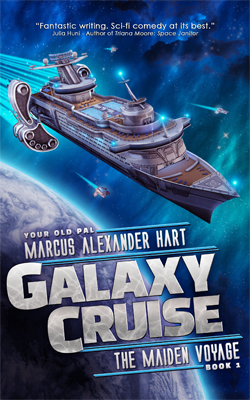 The Galaxy Cruise Series
Join the hilarious, complete sci-fi comedy adventure of the cruise starship Americano Grande and its hapless crew.
See these books!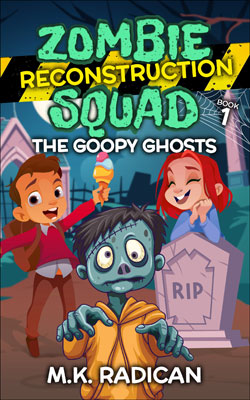 Books for Kids
My children's-author alter ego M.K. Radican has some funny books for your eight- to twelve-year-old friends.
See these books!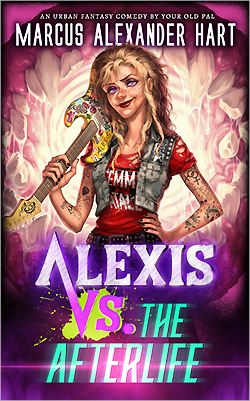 Weird Stuff!
Before I settled into writing feel-good sci-fi comedy I wrote… a lot of weird stuff. Here's the grab-bag of random classics!
See these books!
Or you can see my complete library in one easy-to-read list right here: See all the books!
---
Hello, friends!

I'm your old pal, Marcus! I grew up on a steady diet of Douglas Adams, "Weird Al" Yankovic, and 1980s sitcoms, which prepared me for a life of writing feel-good science-fiction comedy with characters you love and antics that make beverages spray out your nose.
---
News and nonsense from my blog