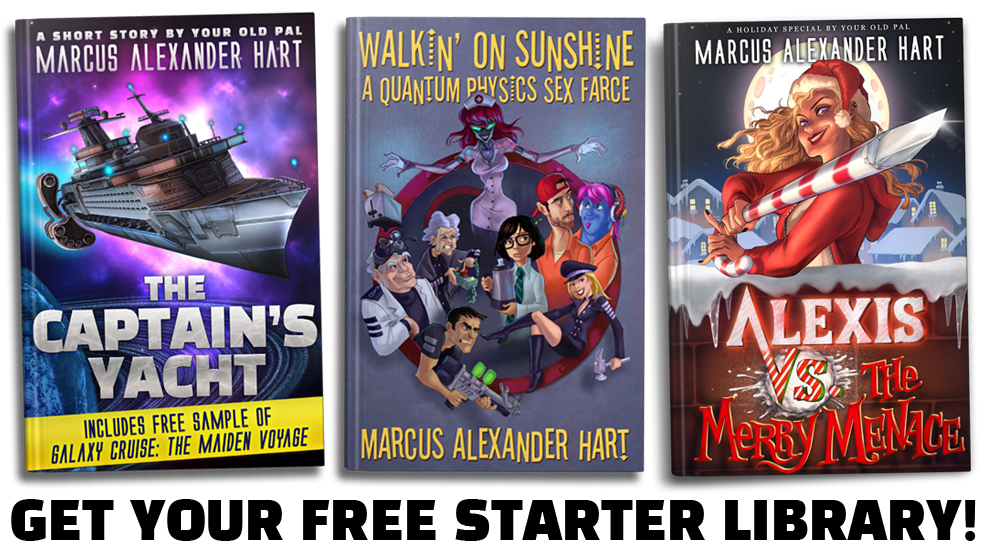 Enter your email address below to get your free books:
The Captain's Yacht – A lounge singer reunites with an old flame. Unfortunately it's on a derelict deep-space cruise ship during an alien zombie apocalypse. Includes a free sample of Galaxy Cruise: The Maiden Voyage
Walkin' on Sunshine – A sci-fi sex farce for the stage
Alexis vs. the Merry Menace – The Alexis McRiott Christmas Special (Free in ebook and crappy audiobook)
In addition to your free ebooks, you'll also be notified whenever I release a new book.
Enter your email address to get started!