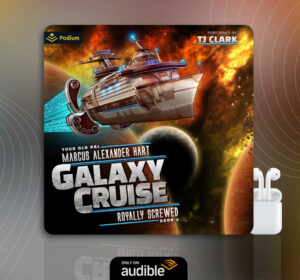 Hello friends!
Just a quickie post today to let you know that book two, Galaxy Cruise: Royally Screwed, is now officially available in audio!
Book three will release on November 8, and then book four will be coming along in December. So if you like listening to sci-fi comedy, the rest of your year is sorted.
Get it on Amazon
Get it on Audible
Your old pal,


---
Additional Reading

Discounted October SF&F Shenanigans
A whole bunch of great books priced under three bucks!
Get the books!
---

Science Fiction Audiobooks
A big collection of sci-fi audio to tickle your eardrums.
Listen up!