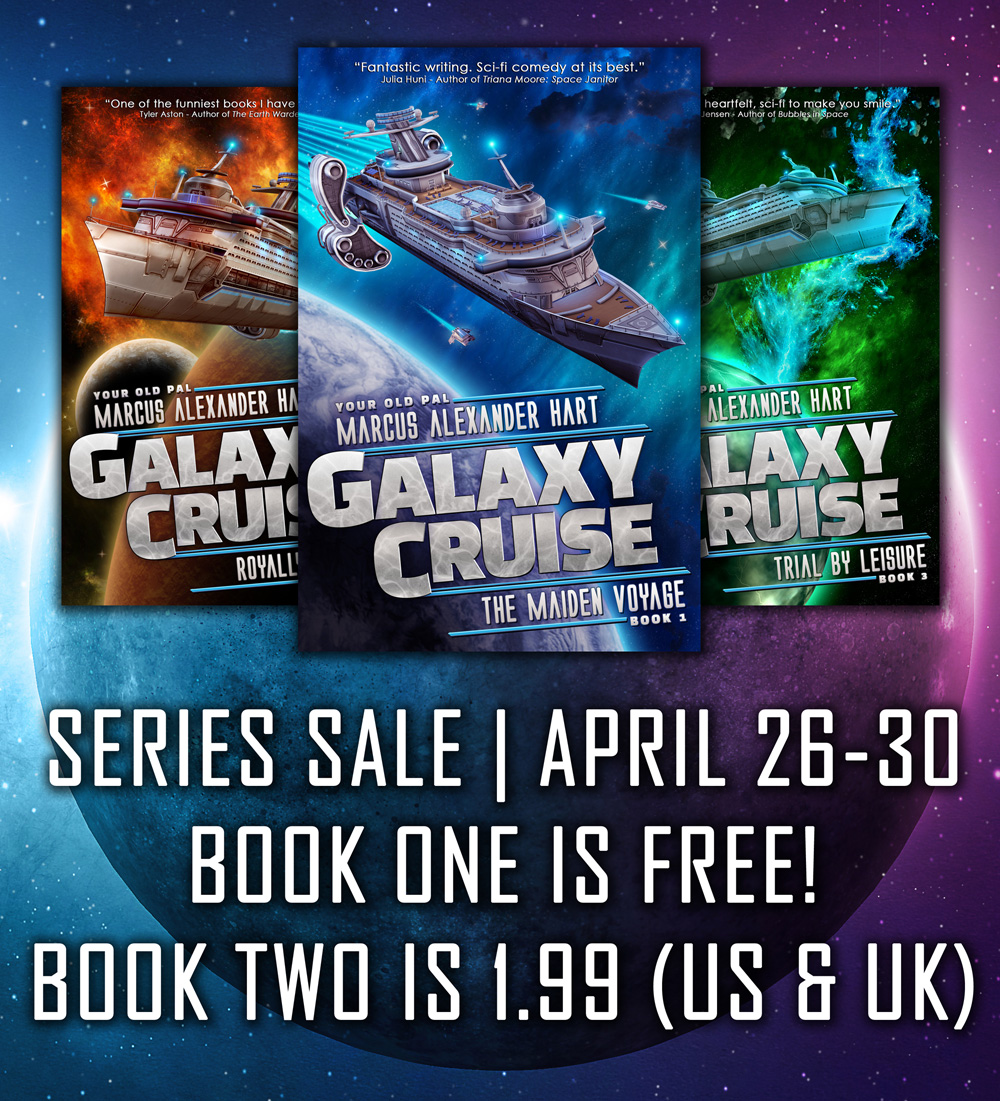 Hello, friends!
In celebration of the launch of the all-new Galaxy Cruise 3: Trial by Leisure, I'm having a sale on the rest of the series!
From April 26 to 30, book 1, Galaxy Cruise: The Maiden Voyage is FREE in every Amazon store worldwide. Click over and grab it!
Get book one free!
During this time, book 2, Galaxy Cruise 2: Royally Screwed is marked down to 1.99 in the US and UK.
Canada and Australia, you've also got a discount this week (though your prices are different, on account of exchange rates and whatnot).
Rest of the world… email me. We'll talk.
Get book two on sale!
Please share this post with your friends who would enjoy a madcap space voyage with weirdo aliens and loads of lolz. Thank you! 🙂
Your old pal,