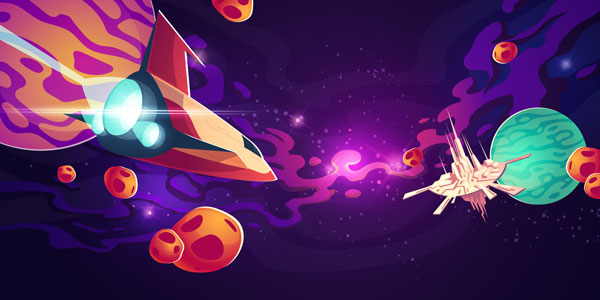 Alien planet vector created by upklyak – www.freepik.com
Hello, friends! Happy February!
As I'm sure I've mentioned before, my writing process is infuriatingly inefficient. I write tons of stuff that never makes it to the finished books. Like TONS OF STUFF. Like, the first Galaxy Cruise book is about 70,000 words long. To get there, I wrote over 120,000 words. I wrote almost a full book worth of content nobody ever saw. Until now…
Have you watched that Marvel show, What If…? It takes key moments in the Marvel universe and explores alternate-universe stories showing what could have happened if things had gone differently.
Today I want to share a "what if" from the Galaxy Cruise universe. What if, instead of being a hard-nosed military man, Commander Burlock was an elderly cruise ship captain with a failing mind? What if instead of being a hapless weenie in the wrong place at the wrong time, Leo MacGavin was a supremely competent pilot? What if their first meeting had gone very, very differently?
If you're intrigued, check out the lost, original first chapter of Galaxy Cruise: The Maiden Voyage…


Sorry, friends! This content is for subscribers only.
Sign up for my list to get updates straight to your inbox, with all the perks!
I'll even send a couple of free ebooks!




---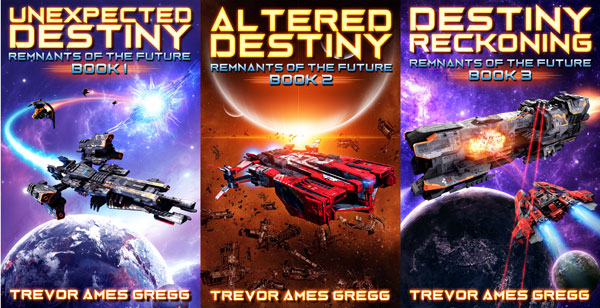 All three books in our old pal Trevor's Remnants of the Future series are on sale for just 99 cents each until the end of February. Grab these awesome books for an awesome price!
When it comes to saving the galaxy from an apocalyptic force, Kyren would've picked anyone to be the hero…
Anyone, but himself.
With half the sector in ruin and whole star systems filled with the husks of starfleets that failed to stop the Deathbots, one self-taught robot boxer will attempt what no one thought possible.
He'll save the galaxy. But he won't do it alone.
Aided by a cat-girl engineer, an eccentric alien scientist, and a child oracle, they will search the galaxy for the key to victory against the unstoppable juggernaut that is the Deathbots.
With a maniacal cyborg dogging their tail, and space pirates around every moon, will Kyren find a way to defeat his foe?
Or will the galaxy burn as all life is snuffed out… one planet at a time.
Get 'em!
---
Character art… It's Leo!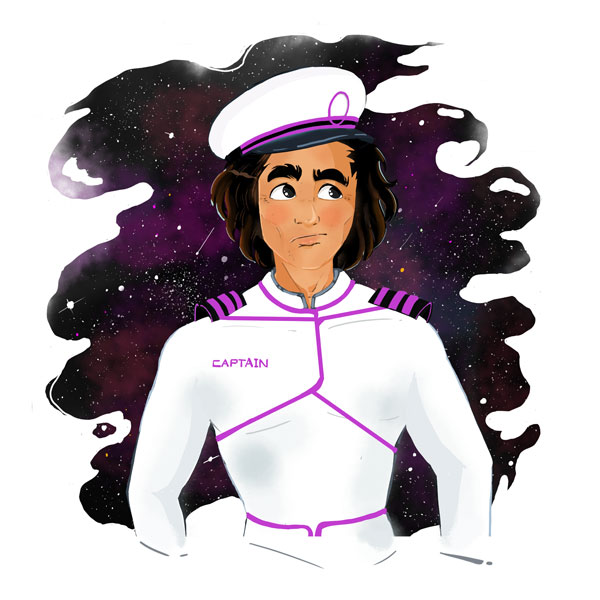 Check out this super cute take on Captain Leo from artist, dinu_illustrator! I love the expression she gave our hapless hero. Like everything is going wrong, but he's still making the best of it. Which is pretty much his life story.
Captain Leo MacGavin never wanted to go into space. But when he accidentally saves the life of a flirty alien heiress, he's promoted from karaoke DJ to captain of a luxury cruise starship. Leo may be a spastic bumbler, but he always wins in the end. Usually. Kind of.
Have you done any Galaxy Cruise fan art? I'd love to share it! Email me at info AT oldpalmarcus DOT com. 🙂
Check out Galaxy Cruise
---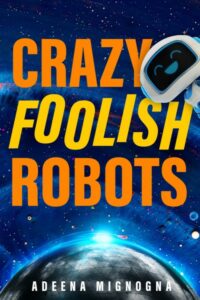 by Adeena Mignogna
If you missed it last time around, check out Adeena's fun, hopeful sci-fi adventure. I, for one, am looking forward to book two! 
Ruby Palmer finds herself on an entire planet surrounded by the things she hates the most: robots. Besides taking everything she says way too literally, the robots have problems of their own. A myriad of technical glitches are, on the cosmological scale, quickly destroying them. Ruby has the programming knowledge and skills that matter to them, but can she overcome her fears and find it within herself to help? Her survival, along with the survival of all of humanity and robot kind, depends on it.
Look! Robots!
---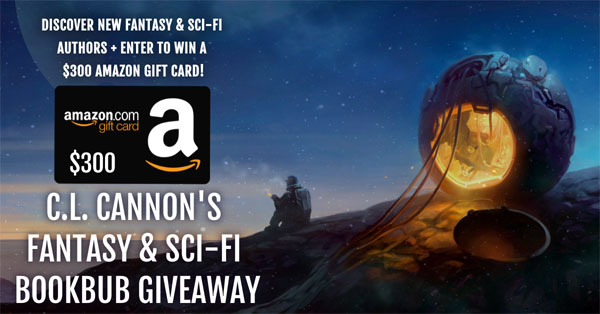 Are you following me on Bookbub? If not (or even if you are!) here's a cool opportunity to win yourself a $300 Amazon gift card!
To enter, just pop on over to this link and follow me and some other great authors. There are also other special tasks to win extra entries daily.
Enter to Win
---

Here's a neat collection of sci-fi books that don't fit the mold. Some have weird premises. Some cross genres. One has a man with the Matrix in his crotch. Something for everyone!
Matrix crotch!
---
Dang, that was a lot of great stuff. I'm exhausted!
See you next time! 🙂
Your old pal,