People often come to me and say, "Hey, my old pal, Marcus. I'd love to read your books, but I don't actually want to read your books. When are you going to put them out in audio?"
And I always say, "Ugh. I'd love to have audiobooks, but I don't want them to suck. So I'm not doing them unless I can get them produced by a big-time professional publisher, like Podium Audio."
And then the big-time professional publisher Podium Audio said, "Sounds great! Let's do this thing!"
Friends, I am so excited to announce that I've signed a deal with Podium to produce audio versions of the entire Galaxy Cruise series! Soon all four-and-a-half books of space shenanigans will be available for direct injection into your earholes!
And I'm thrilled to announce the series will be narrated by the talented and hilarious TJ Clark!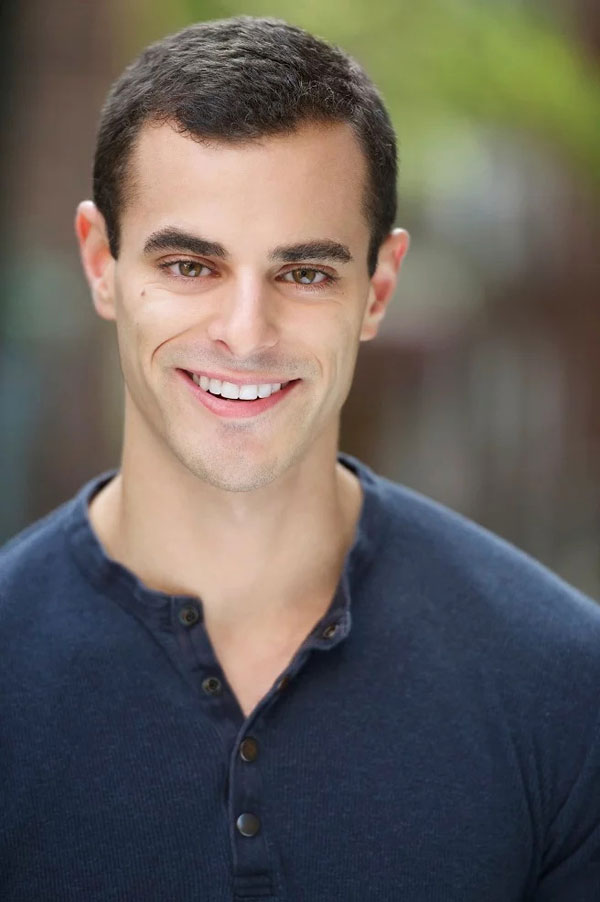 I first became aware of TJ when I heard his narration for the absurd time-travel romp Imposter Messiah. His delivery made me laugh out loud. This is a man who sounds like he's telling jokes rather than just reading words, which I think is super important for anyone daring enough to perform a comedic book.
Fortunately, Podium agreed with me, and made TJ the official voice of Galaxy Cruise! I'm thrilled to be working with him, and I can't wait to hear him bring life to our favorite crew of alien misfits.
Unfortunately, the audiobooks won't be available until at least the end of the year (Heck, I haven't even finished writing the last one yet!). But you can check out a sample of TJ's work on Imposter Messiah right here. (Click on the "Sample" button under the orange cover image.) Fair warning: There be F-bombs here!
---
Moar audio news…
"But the end of the year is so far away," you say. "Isn't there any way I could get one of your books in audio right now?"
"There is!" I reply. "But you're not going to like it."
"Why not?" you ask.
"Because it totally sucks."
Recently, Google announced that any publisher could create "auto-narrated audiobooks" of their work. What that means is that instead of going through the hassle of working with a genuine human being with talent, you can have your book read by a lifeless artificial intelligence.
So obviously I was like, "This sounds like a train wreck! Let's try it!"
For my test subject, I chose Alexis vs. the Merry Menace. I wanted to see how a computer would handle Alexis McRiott's snarky, irreverent voice. Unsurprisingly, it handled it badly. Very badly.
The voice, while pleasant enough to listen to, sounds like a GPS trying to do stand-up comedy. The whole book feels like the storytelling equivalent to telephone hold music. It is, in short, hard to listen to.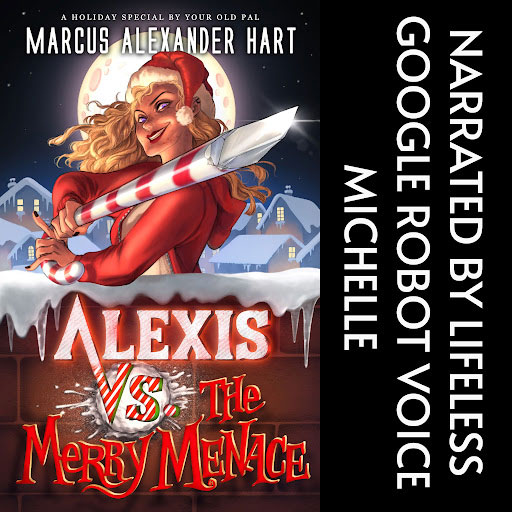 I can't believe anyone would pay for a robot-narrated audiobook. And more importantly, I don't think anyone should.
So, if you hate yourself, you can listen to my little audio abomination without charge. Just click on over and hit the blue "Get for free" button. But don't say I didn't warn you.
If you do subject yourself to this, leave a comment and let me know what you think. And be honest. Michelle the Google Robot won't be offended. Or if she is, we won't know. She clearly has no capacity to express emotion.
Your old pal,

---
Additional reading
Here are some cool sci-fi and fantasy books you may be interested in.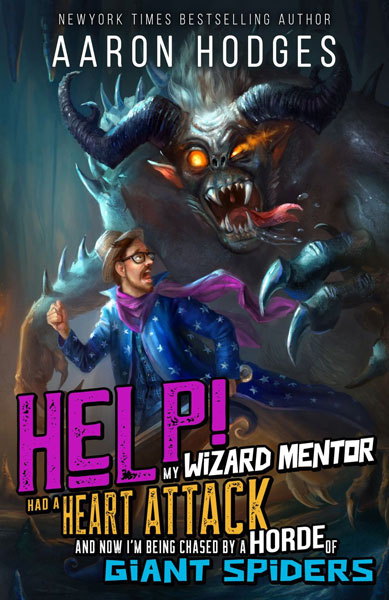 by Aaron Hodges
Patrik Conroy has just been dragged through a portal to a magical universe that operates like a video game. Apparently, some wizard thinks he's destined to save the world.
There's just one problem.
The wizard didn't live long enough to tell him what he needed to save it from. Or that the resident giant spiders were friendly and just looking for a hug. Now the spiders are dead, the local villagers have lost their only source of income, and Patrik needs to pretend he doesn't know how all this happened.
A tall order for a community college student in his fifth year of a three year degree, who hasn't played a video game in over a decade.
Check it out!
---

Jump into seven full-length novels exploring the last great frontier. Rogue Stars has alien invasions, artificial intelligence, galactic intrigue, and heroes that will defy orders to do what is right.
Blast off to new worlds. Download this collection today.
Check it out!
---

by Leon Stevens
Two heads are better than one
What would you do if you found yourself on or in another world? Do you have the skills and knowledge needed to survive or to make sense of what you see?
Thomas sets out on a hike he has done many times before. Taking only what he needs for the three or four hours he expects to be gone, he passes a vehicle in the parking lot. The handwritten note on the dashboard read: Not Abandoned. The view at the end of the trail was not what he expected—neither were the friendships.
Two people with adventurous spirits, heading off into the unknown with only their physical fitness and combined knowledge to get them through everything they may encounter.
How far could you make it?
—
If you like Leon's work, be sure to check out his book of short stories, The Knot at the End of the Rope. It's been called "The Outer Limits meets The Twilight Zone."
Check it out!
---

Fantasy & Sci-Fi in Kindle Unlimited
Have you ever clicked one of these before? Then I'm sure most of these titles will look familiar. #brutalhonesty
Check it out!