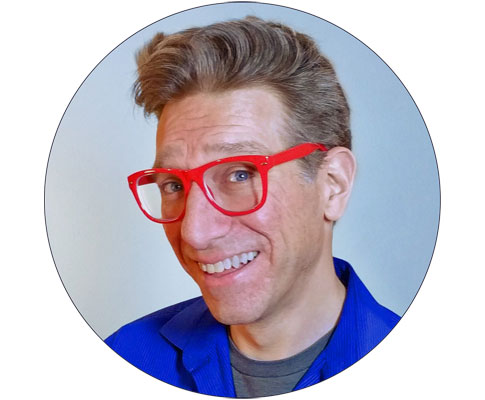 A lot of writers will tell you they've known they wanted to be a novelist since they were five years old and penned their first novel, The Magnificent Struggle of the Fart in my Butt.
I'm not one of those.
My childhood dream was to be an animator, so in the mid-'90s I went to a very expensive art school. While I was working toward a degree in Computer Animation, I took a random elective in Theater and Film. The class sparked something in me, and I wrote an epic space-opera bedroom farce. I submitted it to the school's theater troupe and they staged it as their Fall production.
Unfortunately, the show was a hit.
Man, life would have been so much easier if it had been a miserable bomb. But it wasn't. It was one of the most fun things I ever did.
The writing bug had its teeth in me.
Six years later I quit a lucrative career in video game animation to write a romantic comedy told entirely through blog posts. I expected to sell a million copies, win a dozen literary awards, and spend my Saturday nights playing poker with Stephenie Meyer and Stephen J. Cannell.
It didn't work out that way. The book wasn't what most critics would call "brilliant," or "good," or even "competent." So the next logical step was, of course, to get a job in a writers' room at Disney Channel. Once I had my thumb firmly on the pulse of the world's tween audience, I quit my job to write an adult paranormal thriller about an estranged family trying to kill each other.
After that I did an urban fantasy comedy about a dead lesbian metalhead fighting poltergeists with sitcom magic.
And then finally, after amassing an impressive bibliography of failed titles in genres that don't technically exist, I decided to go back to where it all began. To space. Comedy space.
Come along with me on the epic adventures of the cruise starship WTF Americano Grande in my sci-fi comedy series Galaxy Cruise. You can get a free sneak preview of book one when you subscribe to my notification list.
I'll see you on board!
Your old pal,